Salvonissimamente ben ritrovati FollowHz!
Come riportato da Gamingbolt.com, nel corso dello streaming dell'E3 Coliseum Vince Zampella e Stig Asmussen di Respawn Entertainment hanno hanno fornito una notevole mole di informazioni su Star Wars Jedi: The Fallen Order discutendo a proposito della storia del gioco, potenziale spazio per il combattimento e boss da sconfiggere.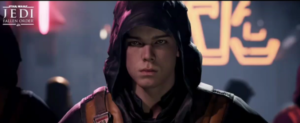 Alle critiche avanzate al gioco quando è stato mostrato il primo gameplay (giudicato un po' troppo facile), il capo e il direttore dello studio hanno voluto rimarcare che il livello di difficoltà non è affatto trascurabile anche se inferiore a quello di titoli quali Sekiro e Dark Souls. Di fatto i nostri hanno spiegato che la versione di SWJTFO mostrata in occasione dell'E3 è stata volutamente resa più facile allo scopo di enfatizzare il più possibile le caratteristiche del comparto grafico, l'ampia gamma di situazioni sperimentabili lungo il corso del gioco e le capacità del protagonista Cal Kestis.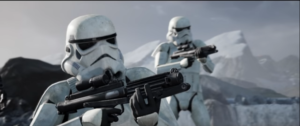 Per quel che riguarda la lunghezza invece, i due personaggi di spicco dello studio hanno affermato che il titolo, pur non fornendo una stima precisa del tempo necessario per completare missioni e incarichi principali, sarà fornito di un adeguato tempo di gioco e quindi gli utenti non si troveranno a fare conti con brevi sessioni di sole 5 ore.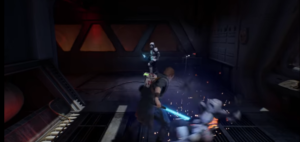 Qui sotto riportiamo il video della diretta per intero e vi lasciamo ricordandovi che Star Wars Jedi: The Fallen Order sarà disponibile a partire dal 25 novembre prossimo su PS4, Xbox e PC.