Salve salvissimo FollowHz!
Come riferito da tomsHARDWARE.com, lo studio di sviluppo Survios ha dato l'annuncio di The Walking Dead: Onslaught, titolo che, come è intuibile dal nome, si ispira alla famosa serie TV targata AMC.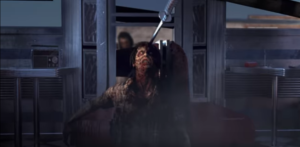 In questa nuova opera di genere horror survival, creata appositamente per i dispositivi VR, è stato rivelato che vi saranno presenti alcuni dei più famosi personaggi dello show televisivo oltre a una marea di simpatici zombie pronti a dilaniare i giocatori sullo sfondo della consueta, lugubre ambientazione post-apocalittica (ah, quale poetica visione le orde di famelici morti viventi che inondano le strade deserte di cittadine ormai in rovina!)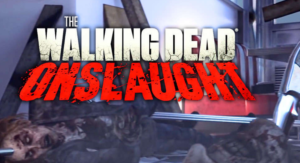 Parti interessanti del gioco saranno costituite dalla storia originale e dal sistema di combattimento nel quale si potrà prendere parte a scontri melee e impiegare armi da fuoco per eliminare i nemici a distanza, e dei meccanismi che rendono in maniera molto realistica lo smembramento dei corpi degli avversari più un sistema di progressione del personaggio scelto dal giocatore (date queste premesse verrebbe da dire: "più coinvolgente di tanto si muore").
Se siete interessati, o lettori, potrete mettere le mani su The Walking Dead: Onslaught a partire da questo autunno quando sarà disponibile su PS4 e PC (con compatibilità per i visori PlayStation VR e HTC Vive).