Salve a tutti, cari FollowHz!
dopo averlo reso disponibile su PC, lo sviluppatore italiano Poncle ha rilasciato anche su mobile il DLC Legacy of the Moonspell di Vampire Survivors.
Vampire Survivors DLC: di cosa si tratta Legacy of the Moonspell
Il DLC offre 6 nuove tracce musicali ed è incentrato sul clan "Moonspell" formato da 8 cacciatori di mostri provenienti da un mondo fantastico ispirato al Giappone feudale, 13 nuove armi, un nuovo enorme livello (25 volte più grande di quelli regolari), dei nuovi obiettivi da sbloccare e dei misteri da risolvere. I Moonspell, un tempo vigili guardiani di una valle stregata incastonata tra i monti, sono stati soggiogati da orde di yokai e oni. L'obiettivo sarà scovare un vampiro oppure anche solo sconfiggere tutti gli spiriti ribelli che incontreremo in un mondo tutto da scoprire.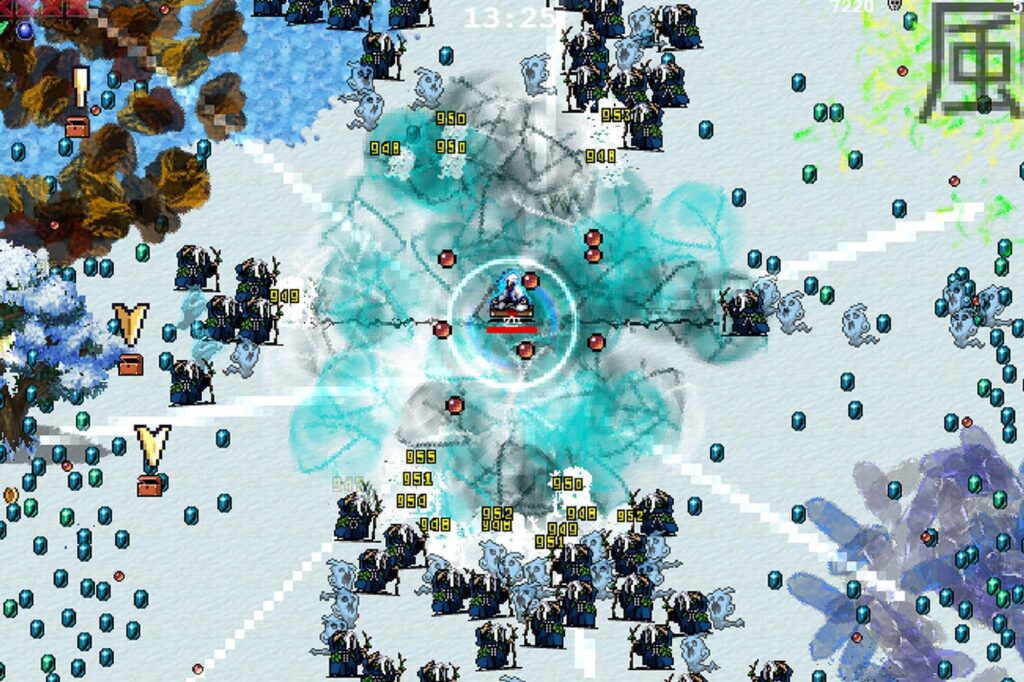 Vampire Survivors DLC: personaggi ed equip
Lo sviluppatore ha voluto per scelta rivelare solo 4 degli 8 cacciatori, gli altri sono da scoprire giocando:
Miang Moonspell: l'ultima, e forse migliore, dei discepoli del clan dei Moonspell prima della loro disfatta. Una protagonista da shonen, consapevole di esserlo.
Menya Moonspell: una dei pochi anziani sopravvissuti del clan dei Moonspell dai poteri arcani al limite del divino.
Syuuto Moonspell: esiliato dalla magia oscura della luna nuova e nemico del male. La sua scarsa igiene personale potrebbe aver contribuito al suo esilio perenne.
Babi-Onna: tornata dalla morte per vendicarsi di demoni e mortali, è riuscita comunque a mantenere le sue ineccepibili capacità di seduzione, intrattenimento e ammaliamento.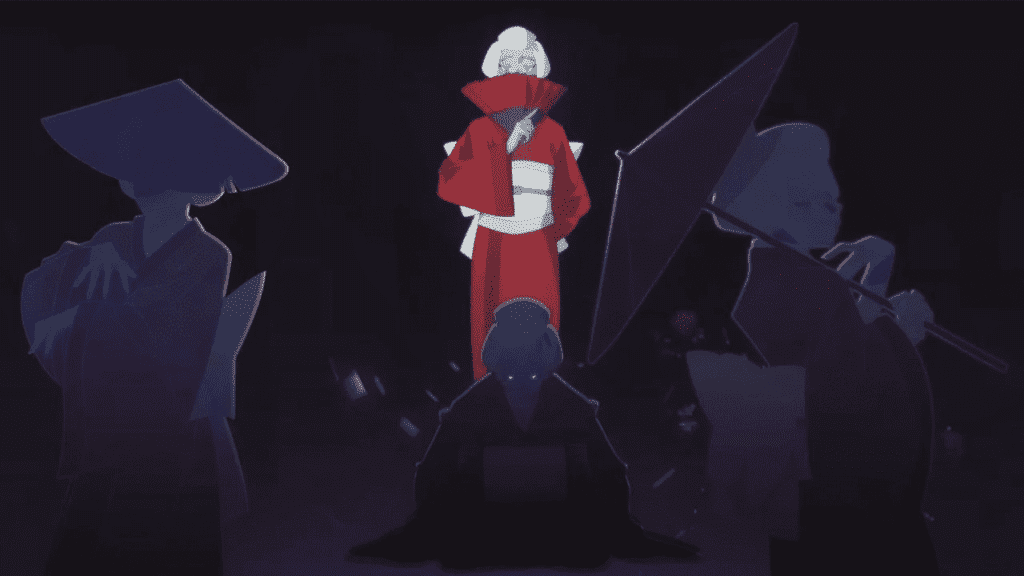 13 nuove armi tra versioni di base ed evoluzioni, di seguito alcune:
Vento argentato: un'ancestrale forza scatenata dal bastone del clan dei Moonspell; funziona con qualsiasi personaggio, ma meglio se chi lo usa è nato sotto la luna.
Quattro stagioni: una serie di sfere in grado di scatenare il potere del cambio di stagione, della morte e della rinascita.
Notte d'evocazione: un'arma grondante dell'oscurità della luna nuova. Al contrario di ciò che crede il clan, anche le ombre sono in grado di opporsi al male.
Veste del miraggio: un kimono incantato, tessuto al telaio con la seta del ragno di terra e intriso di una scintilla dello spirito vendicativo di Babi-Onna.
Inoltre, lo sviluppatore ha inserito un nuovo mondo di gioco, il Monte Moonspell, il più vasto creato finora, con una mappa che si estende su ambienti differenti, ciascuno con le sue sfide e mostri locali con un castello abbandonato, una montagna innevata e un villaggio infestato da yokai.
Vampire Survivors DLC: Mobile e PC
Mentre su Steam è acquistabile allo stesso modo come tutti i DLC dei giochi al modico prezzo di €2,00, su mobile si potrà acquistare solo facendo un singolo acquisto in gioco da €2,00 su Android e da €2,50 su iOS. In più, tale acquisto comprende anche la disattivazione delle pubblicità in tutto il gioco.
Di seguito, il trailer:
E voi, che ne pensate di questo DLC? Ditecelo qua sotto!