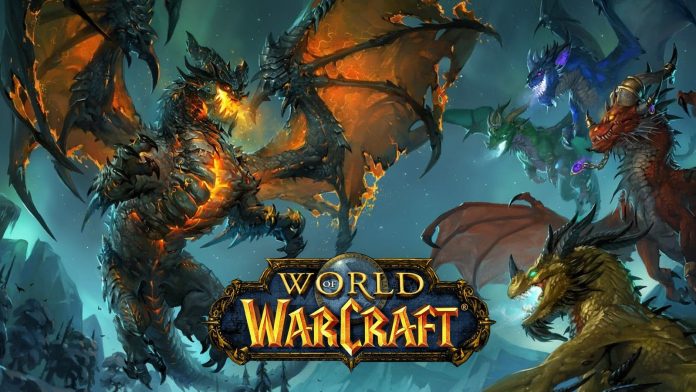 Salve a tutti, cari FollowHz!
sebbene non si sentano novità da un bel po', World of Warcraft conta ancora milioni di abbonati con una grossa community attiva. Così, dopo aver droppato Shadowlands, Blizzard è pronta per annunciare la nuova espansione del gioco tramite un evento in streaming che potrete seguire sul nostro canale Twitch.
World of Warcraft: forse Dragonflight
Per quanto non si abbiano dati ufficiali, tantissimi leak suggeriscono che la nuova espansione si chiamerà Dragonflight con una nuova razza chiamata Dracthyr e una nuova classe denominata Evoker. In ogni caso, con questa nuova espansione, il mondo di Azeroth si avvierà verso la patch 10.0. L'ultima patch 9.2 sul server Live ha dato bonus Tier Set al Druido Balance, ed a due abilità/talenti dell'Hunter Survival e del Warlock Desctruction, mentre per le modifiche al PTR, troviamo un buff per il Death Knight, ed un significativo bilanciamento per il Warlock Affliction.
L'evento è stato così annunciato:
"World of Warcraft ha acceso l'immaginazione con le sue ricche storie e i suoi mondi in costante espansione durante tutta l'espansione Shadowlands. Dalle disperate profondità della Fauce alle eteree distese di Zereth Mortis, le Terretetre presentano un mondo che sfida gli eroi ad affrontare le forze che minacciano di sconvolgere l'equilibrio cosmico tra la vita e la morte. Ora che la storia di Shadowlands sta terminando, è arrivato il momento di dare un'occhiata a cosa attende gli eroi di Azeroth. Il team di sviluppo di World of Warcraft non vede l'ora di condividere ciò su cui ha lavorato."
Non ci resta che aspettare l'evento stasera alle 18:00 da seguire sul nostro canale Twitch, mentre i dettagli per World of Warcraft Mobile saranno rivelati a maggio.