Salve a tutti, cari FollowHz!
L'editore di videogiochi Curve Digital ha annunciato che l'attesissimo titolo di debutto dello studio indipendente svedese Neon Giant, The Ascent, uscirà il 29 luglio 2021 su Xbox Series X/S, Xbox One e PC e sarà disponibile su Xbox Game Pass.
Neon Giant, uno Studio di Sviluppatori Veterani per The Ascent
Neon Giant, uno studio di 12 veterani dell'industria dei giochi che erano alcune menti dietro iconici titoli triplaA come i franchise di Gears of War, Bulletstorm e Wolfenstein, creano il loro primo gioco insieme che è un rpg sparatutto single e multiplayer ambientato in un mondo fantascientifico cyberpunk. Il gioco punterà a 60 fps e avrà il pieno supporto 4K su Xbox Series X, offrendo prestazioni di gioco sorprendenti per i giocatori di console di nuova generazione.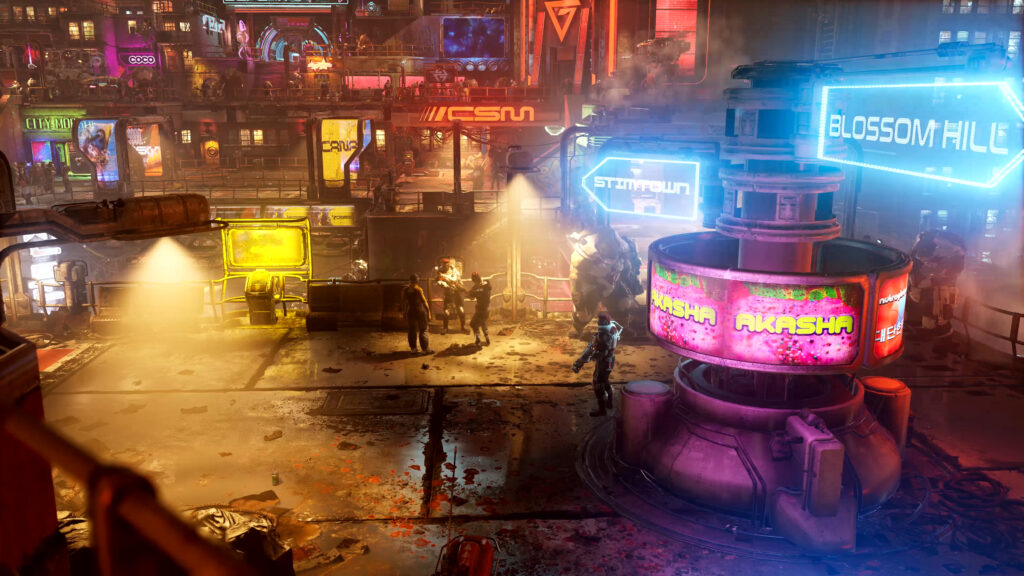 "Siamo super entusiasti che le persone saranno presto in grado di entrare nel mondo di The Ascent. Adoriamo creare giochi e lo facciamo perché vogliamo che le persone apprezzino l'esperienza e il mondo che abbiamo creato, quindi abbiamo progettato un gioco che consente a tutti i giocatori di divertirsi con l'elemento di gioco che li interessa di più. Che tu sia qualcuno a cui piace esplorare ogni angolo, ami i combattimenti avvincenti o che sia coinvolto nella storia e nelle tradizioni, abbiamo cercato di mettere qualcosa in The Ascent per tutti", ha dichiarato Arcade Berg, Direttore Creativo e co-fondatore di Neon Giant.
Il co-fondatore e direttore creativo dello studio Tor Frick ha aggiunto: "Un mese fa abbiamo celebrato il terzo anniversario di Neon Giant e siamo così felici di lanciare il nostro primo titolo subito dopo questa pietra miliare per il nostro giovane studio. Abbiamo un team molto appassionato e dedicato e ogni persona nello studio ha portato qualcosa di nuovo e fantastico all'esperienza complessiva di The Ascent, quindi siamo davvero entusiasti di condividere il pianeta di Veles con tutti e vedere cosa pensano le persone del mondo di ciò che abbiamo creato".
The Ascent, un Mondo Misterioso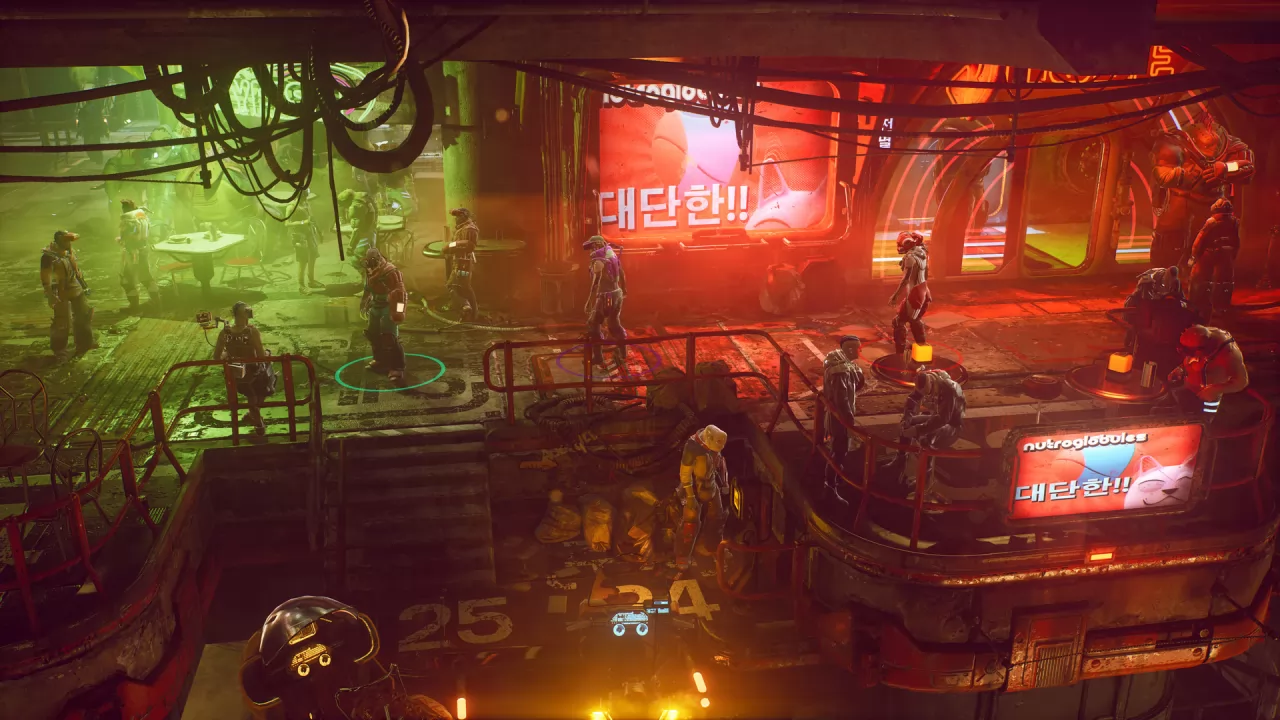 The Ascent vedrà i giocatori immergersi nell'arcologia di "The Ascent Group", una metropoli autosufficiente gestita da aziende, che si estende in alto nel cielo e piena di creature provenienti da tutta la galassia. Assumendo il ruolo di un lavoratore a contratto, il mondo inizia ad andare in tilt quando The Ascent Group chiude per ragioni sconosciute. La vita diventa un caso di sopravvivenza, con corporazioni rivali e organizzazioni criminali che cercano di riempire lo spazio vuoto.
The Ascent offrirà ai giocatori la possibilità di entrare in un gioco di ruolo fantascientifico orientato all'azione alimentato da Unreal Engine che porta il genere a nuovi livelli, disponibile per giocare sia in modalità giocatore singolo che in modalità cooperativa fino a quattro giocatori.
Caratteristiche di The Ascent
Uno stile di gioco libero in un mondo distopico ispirato al cyberpunk;

Meccaniche di gioco di ruolo classico per consentire ai giocatori di sviluppare il proprio personaggio, inclusi cyberware, potenziamenti e saccheggi;

Un senso di verticalità senza precedenti nel suo mondo, con diversi livelli e piattaforme distinguibili all'interno del gioco;

La meccanica a doppia mira consente ai giocatori di utilizzare lo schermo intero e scegliere tra più bersagli ovunque nell'ambiente;

Un'avventura guidata dalla narrativa giocabile in modalità cooperativa per giocatore singolo e fino a quattro giocatori.
Cosa ne pensate di questo RPG cyberpunk indie? Ditecelo qua sotto!