Salve a tutti, cari FollowHz!
Oggi, parliamo di un indie assai particolare: Shelter 3, l'ultimo gioco dell'omonima serie di Might and Delight disponibile su Steam dal 30 marzo.
Shelter 3: Gli Sviluppatori

Might and Delight ha pubblicato oltre venti progetti di giochi, libri digitali e opere d'arte, tutti con uno stile visivo altamente artigianale ed esplorano temi emotivamente coinvolgenti come la maternità, la perdita, la libertà e la solitudine. L'ispirazione dello studio proviene da molte fonti tra cui arte, storia, musica e folklore. Lo studio è stato fondato nel 2010 dai veterani del settore Jakob Tuchten e Anders Westin, il cui lavoro in studi tripla A e indipendenti include titoli come Brothers – A tale of two sons, Killzone e Bionic Commando: Rearmed di Capcom insieme a Tiny Echo di Might and Delight e la serie Shelter.
Shelter 3: La Serie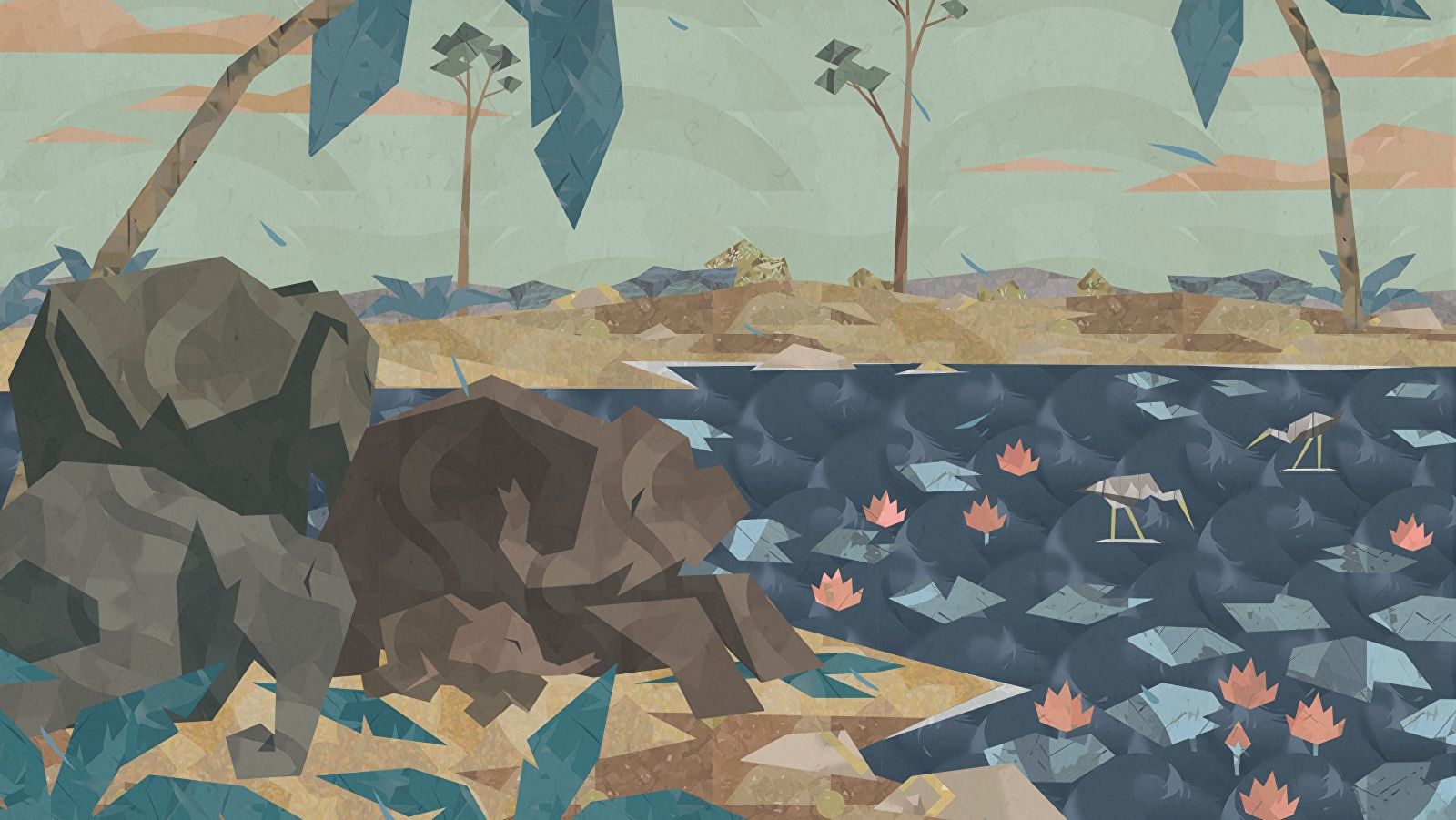 La serie Shelter è una fiorente famiglia composta da cinque giochi: Shelter, Shelter 2, Paws: A Shelter 2 Game, Meadow e ora Shelter 3. Mentre i giochi precedenti riguardavano la sopravvivenza, i bambini e la maggiore età, Shelter 3 si concentra sulla comunità e preservare la saggezza delle generazioni precedenti. "Con Shelter 3 volevamo esplorare una nuova forma di vita familiare; far parte di una comunità più grande e assumersi la responsabilità per il grande e il piccolo allo stesso modo. " ha dichiarato Emma Richey, direttrice artistica.
Shelter 3: Vita da Elefante
Shelter 3 ti invita a giocare nei panni di un elefante nel suo branco e combina la tensione del gameplay di sopravvivenza con la tranquillità di un bellissimo paesaggio. Nella mandria, si dovrà convivere, nutrire tutti e proteggere i cuccioli da coccodrilli e tigri. Inoltre, la matriarca è anziana e ha bisogno del tuo aiuto per riunire la mandria.
Spetta a te aiutarla a scegliere un percorso per raggiungerli, condividendo i suoi ricordi e la sua saggezza mentre si avanza nel gioco. "Dovrai tenere il tuo branco vicino e prestare attenzione alla Matriarca, la sua saggezza potrebbe aiutarti in questa impresa." commenta Sofia Papworth, capo programmatrice. Giungla, deserto e praterie che sono resi in schemi ipnotizzanti intorno a te e segnati con un'incantevole colonna sonora originale di Retro Family.
Di seguito, il trailer:
Cosa ne pensate di questo videogioco atipico? Lo comprerete? Ditecelo qui sotto!