Salvonissimamente salve FollowHz!
Come riportato da Dualshockers.com, la versione per Nintendo Switch di The Witcher 3: Wild Hunt riceverà una a firma di Sabre Interactive, dato che lo studio ha confermato di essere all'opera sull'aggiornamento.
La dichiarazione è stata data dagli sviluppatori in un commento scritto in un thread sul sito VK.com riguardo le notizie su un gioco completamente estraneo alla serie  The Witcher.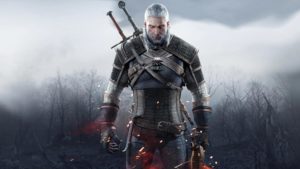 Nel post di Sabre Interactive, condiviso il 18 dicembre,  veniva spiegato in che modo gli sviluppatori di World War Z saranno coinvolti nello sviluppo di Killing Floor 2.
Tuttavia, i commenti erano tutti incentrati sul chiedersi quando una patch per The Witcher 3: Wild Hunt sarebbe arrivata si Switch .
Il 25 dicembre, Sabre Interactive ha commentato per rispondere a queste domande affermando quanto segue: "Добрый день! Работа над патчем кипит, в скором времени все обязательно будет! "
(Che tradotto dal solerte utente di Reddit s7ealth, sarebbe: "Saluti! Stiamo lavorando sodo sull'aggiornamento, tutto sarà pronto presto!").
The Witcher 3: Wild Hunt è approdato su Switch il 15 ottobre e, sebbene sia stato adorato dai fan, non pochi di loro hanno affermato di aver avuto problemi con il porting del gioco.
Nel thread di Reddit, gli utenti hanno riferito di aver riscontrato arresti anomali, schermate verdi e problemi di prestazioni in aree specifiche del mondo di gioco.
Dal periodo di dicembre non sono arrivate molte informazioni sulla prossima patch, ma questo è comprensibile visto il momento di pausa dovuto alle feste natalizie.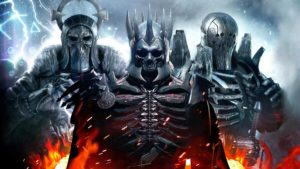 Data la suddetta mancanza di informazioni riguardo ciò che la patch andrà a risolvere, possiamo solo supporre che si tratterà di un aggiustamento di alcuni dei problemi di prestazioni e crash che gli utenti hanno riscontrato.
Attendiamo pazienti sulla riva dell'oceano telematico per ulteriori aggiornamenti in merito.
The Witcher 3: Wild Hunt è disponibile su PC, PS4, Xbox One e Nintendo Switch.
(Immagine di sfondo tratta da Dualshockers.com).