Benissimamente salve FollowHz!
Come riferiscono EA.com  Dualshockers.com, sono ormai trascorsi quasi due anni dalla pubblicazione di Star Wars Battlefront II, e da allora lo sviluppatore DICE e EA hanno cercato di imparare dai propri errori verso i giocatori fornendo aggiornamenti gratuiti, e pare che lo stiano facendo di nuovo con la nuova Celebration Edition del gioco.  
Proprio quest'oggi tale versione celebrativa è stata resa disponibile mettendo così a disposizione nuovi contenuti di gioco per l'acquisto e dopo la sua uscita seguirà un aggiornamento gratuito che aggiunge nuovi contenuti basati sul prossimo Star Wars: Episode IX – The Rise of Skywalker.
I giocatori potranno cimentarsi in modalità cooperativa più eroi contro i cattivi su uno sconosciuto pianeta della giungla dal film, ed inoltre vi saranno due nuove classi da cui poter scegliere sia per la Resistenza che per il Primo Ordine.
Per la Resistenza verranno resi disponibili un artigliere e una classe di spionaggio che apparentemente presenteranno due nuove specie aliene da L'ascesa di Skywalker.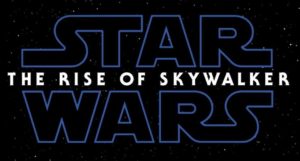 Il Primo Ordine potrà ottenere il soldato Sith di classe infiltrato che indossa un'armatura rossa anziché l'iconico bianco e il soldato Jet che svolgono un ruolo di rinforzo aereo.
Inoltre, faranno la loro comparsa nel gioco le figure di Finn, Rey e Kylo Ren ispirate al film Star Wars: L'Ascesa di Skywalker.
A gennaio sarà poi aggiunta la modalità Capital Supremacy all'interno della sequel era (Episodio VII, VIII, IX), con due nuove navi da difendere o abbattere:  l'MC85 della Resistenza e lo Star Destroyer di classe Resurgent.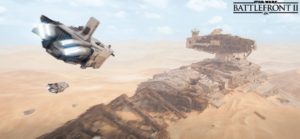 Star Wars Battlefront II: Celebration Edition è ora disponibile in formato digitale su PS4, Xbox One, e PC al costo di 39,99 euro per i neofiti del gioco, mentre per coloro che già ne sono in possesso la Celebration Edition è acquistabile a un prezzo scontato di 24,99 euro.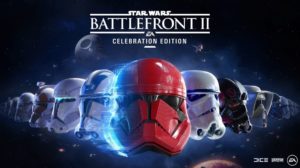 (Immagini tratte da PCgameer.com, Dualshockers.com, e Ea.com).