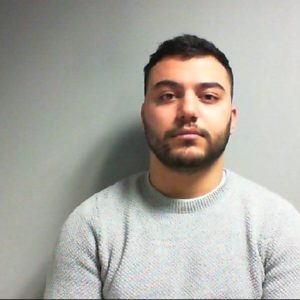 Salve a tutti cari followHz,

ecco una notizia che mi ha lasciato basito…non saprei neppure come definirla, so solo che non ho parole:
Un coach di League of Legends è ricercato dalla polizia inglese per una presunta serie di frodi e abusi informatici risalenti addirittura al 2014. L'allenatore della lega turca Aykut "Turkinator" Baskal ha contribuito a portare alcune delle migliori squadre turche sulla scena internazionale, ma ora è al centro dell'attenzione per altri motivi.
L'ex allenatore del Fenerbahce è quindi ricercato per fatti occorsi, pare, ancora nel 2014. Secondo un report della BBC, Turkinator è ricercato per "una serie di frodi di alto valore verificatesi tra gennaio 2014 e dicembre 2015". Il ragazzo, pare, abbia anche saltato un'udienza in tribunale nell'agosto 2017.
La polizia crede che si trovi attualmente in Turchia dalla fine della stagione TCL, ma che tutt'ora continui ad avere contatti nel Regno Unito.
Turkinator è stato l'allenatore del Fenerbahce Esports da novembre 2018 ad agosto 2019 quando ha lasciato l'organizzazione per la scadenza del contratto. Il ragazzo ha allenato anche altre squadre turche di League of Legends dal 2017.
Ha lavorato inoltre con giocatori come Park "Untara" Ui-jin, ex SK Telecom T1. Ha portato il Fenerbahçe a qualificarsi per l'MSI 2019.
Turkinator, comunque, oltre che alla polizia britannica pare essere famoso nella community turca per presunti attacchi DDOS e per essere una testa calda a causa del suo comportamento tossico.§
Timotej "Zen" Stempihar, che ha lavorato con Turkinator come allenatore al Fenerbahce, ha dichiarato che:
"non ero d'accordo con lui su molte cose mentre ero in Turchia, ma non avrei mai immaginato che fosse effettivamente ricercato dalla polizia britannica e un sospetto criminale".
Ovviamente, cari followHz, non è questa la sede per commentare una notizia di questo genere a maggior ragione se le indagini sono ancora in fase di completamento, però sento la necessità di dirle ugualmente due parole:
Caro mio, tu sei il componente di un team che sta cavalcando l'onda di un movimento che sta crescendo senza contrasti e con molti consensi, perchè ti devi rovinare delinquendo?
Tra le altre cose (a rischio di essere troppo family friendly devo dirlo), che esempio passi a coloro i quali ti prendevano come faro ed ispirazione?
Ovviamente, come detto, le frodi per ora sono solo presunte e, sarà quindi compito delle autorità indagare e compito nostro tenervi aggiornati nel caso in cui ci fossero delle novità di sorta.
Per tutto il movimento e-sportivo mi auguro che quest'uomo non abbia commesso alcun reato.
Police appeal for help to find suspected fraudster known as 'Turkinator': https://t.co/ATyKa0SMUC pic.twitter.com/fiCn9oIdWn

— BBC Yorkshire (@BBCLookNorth) September 24, 2019