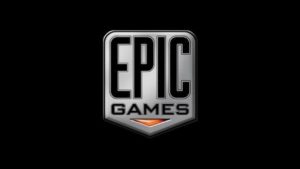 Salve a tutti cari followHz,
per molto tempo abbiamo parlato dei famosi accordi di esclusività di Epic Games e tante volte non nascondo di aver adoperato parole non esattamente al miele verso si loro, oggi vi parleremo proprio di uno di quegli accordi.
Cari followHz, ecco a voi Super Meat Boy Forever, il prossimo accordo di esclusività relativo ad Epic Games.
Nel corso del recente PAX West 2019 il creatore del gioco, Tommy Refenes, ha spiegato che i termini erano fin troppo vantaggiosi per rifiutare l'accordo proposto da Epic.
"Mi hanno detto che volevano Super Meat Boy Forever su Epic Games Store, ma che sarebbe stato un titoli in esclusiva per un anno. All'inizio non ero molto convinto. Poi hanno detto che avrebbero garantito le nostre vendite. Anche allora non ero del tutto convinto. Quando hanno mostrato i numeri, la paura per il non pubblicare il gioco su Steam per PC è stata immediatamente alleviata."

Me lo aspettavo, e mi aspettavo anche che qualcuno tirasse in ballo il fatto che Epic Games è di proprietà di Tencent. QueIlo che è triste è che alcune persone realizzano delle critiche completamente ragionevoli," ha detto Refenes. "Qualcuno dice 'Non è un grande store' o cose simili, ma quando poi leggi stupidate come la teoria dello spyware cinese, allora capisci che altre critiche non hanno senso. In ogni caso, gli utenti che hanno problemi reali con il negozio vengono tagliate fuori, e penso sia un peccato."
Queste le parole di Refens in un'intervista con Destructoid.
"Questo è grandioso per chiunque in qualsiasi industria, sapere con certezza che quando avrai finito il tuo lavoro otterrai così tanto. Non so chi non accetterebbe un accordo simile. Abbiamo annunciato il gioco ai The Game Awards e queste sono cose che non avrei ottenuto altrove. Vedere Meat Boy sullo schermo dei The Game Awards è grandioso."
Cari followHz, non conosciamo la parte economica dell'accordo, sta di fatto che per far cambiare idea ad uno sviluppatore, deve essere molto interessante.
Con questo non intendo dire che la scelta sia stata puramente economica ma, a mio avviso deve essersi trattato di una parte incisiva.
A dirla tutta non amo particolarmente gli accordi di esclusività dato che precludono molte possibilità ai videogiocatori appassionati.