Salvissimamente salve FollowHz!
Come riportato da VG247.com, la prossima settimana un nuovo closed beta test si terrà per The Surge 2.
Gli sviluppatori di Deck13 Interactive si sono prefissati l'obiettivo di far partecipare 1000 giocatori da far partecipare al secondo stadio del test, annunciandolo tramite apposito messaggio su Twitter (riportato qui sotto alla fine del testo).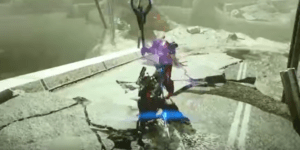 (Immagine tratta da IGN).
Tale closed beta si terrà dal 15 al 25 di agosto interamente su PC e, pertanto, chiunque sia interessato a prendervi parte dovrà necessariamente disporre di un Account Steam, e per questione di Feedback sarà richiesto l'uso della lingua inglese o francese (potrete effettuare l'iscrizione andando su questo Link).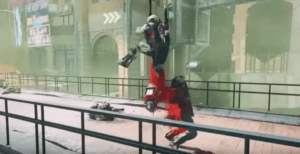 (Immagine tratta da IGN).
Durante la sessione di test tutti i partecipanti saranno soggetti a un accordo di non divulgazione, il che significa che nessun tipo di screenshot, registrazione video o generica divulgazione di informazioni potrà essere condivisa con il pubblico.
Una bella occasione di provare questo Action RPG prima dell'uscita ufficiale fissata per il 24 settembre prossimo su PS4, Xbox One e PC.
This is a call for warriors! Jericho City needs you!

We're looking for around 1000 players for The Surge 2 Closed Beta starting from August 15!

Sign up here:https://t.co/LPujaEjeVS pic.twitter.com/sDcloFlq8t

— The Surge (@TheSurgeGame) August 7, 2019
Prima di chiudere vi lasciamo, o lettori, alla visione dell'ultimo trailer pubblicato da IGN alcuni giorni fa.
Buona visione e arrivederci presto!