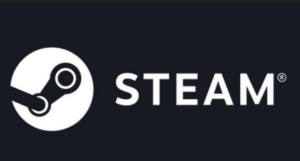 Salve a tutti cari followHz,
estate significa tempo di sconti e, se nello swcorso articolo vi abbiamo parlato di mega offerte riguardanti la console di casa Sony, ora è il turno di Steam che in occasione del QuakeCon 2019 ha deciso di lanciare un'iniziativa promozionale a tema per questa settimana, con vari sconti sui giochi Bethesda e id Software.
I giochi Bethesda e id Software possono dunque essere acquistati con sconti fino all'80% rispetto al prezzo originale, in questa settimana da oggi fino a lunedì 30 luglio 2019, con l'evento che andrà in scena al Gaylord Texan Resort & Convention Center di Grapevine, nel Texas, dal 25 al 28 luglio.
Tra i titoli a sconto segnaliamo i seguenti:
Rage 2 a 29,99 euro (-50%)

DOOM a 6,59 euro (-67%)

Fallout 4 GOTY a 14,99 euro (-75%)

The Elder Scrolls Online: Elsweyr a 25,99 euro (-35%)

Dishonored: Complete Collection a 20,99 euro (-70%)

Prey a 5,99 euro (-80%)

Wolfenstein: The New Order a 6,59 euro (-67%)
Si tratta solo di alcuni esempi, vi rimandiamo alla pagina ufficiale di Steam sui saldi del QuakeCon 2019 per l'elenco completo dei giochi scontati in questi giorni.
Sarà un periodo molto interessante per gli estimatori ed amanti della piattaforma per PC, se poi aggiungete che l'offerta riguarda anche Bethesda, direi che ne vale la pena.
Quale di questi titoli non avete mai giocato? Li proverete?