Salve salvonissimo FollowHz!
Come ben riferito da Videogamer.com, lo sviluppatore Breaking Walls , in occasione dell'evento di Play Station State of Play dello scorso mese, ha mostrato al mondo per la prima volta il gioco Away: The Survival Series, una avventura tutta naturalistica dove il giocatore potrà impersonare un uno scoiattolo volante (fan dei cari vecchi documentari alla Piero Angela, questo potrebbe essere un gioco fatto apposta per voi, perciò potreste farci un bel pensierino).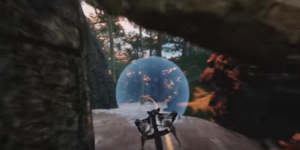 Da poco è stato pubblicato un nuovo video di gameplay nel quale viene illustrata la possibilità di impersonare un altro animale come ad esempio lucertole, ragni, rospi (oltre a mostrare un "bel" incontro tra lo scoiattolo volante e un simpaticissimo e dolce scorpione).
Oltre a questo, i membri dello studio indie canadese hanno fatto sapere che il gioco, disponibile per PS4 e PC, verrà fatto uscire in occasione del Q1 2020 e una campagna KickStarter è già stata lanciata ( e fino ad ora sono stati raccolti ben 39.000 su 40.077 dollari fissati per la campagna).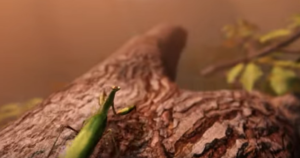 Qui sotto al testo è riportato il video del gameplay, dove ci si potrà fare un bel tuffo nella natura selvaggia.