Salvissimamente salve FollowHz!
A quanto riportato da GameDaily.biz, sembra proprio che Microsoft abbia operato dei tagli al personale di Inside Xbox e Mixer, cosa che sarebbe avvenuta nel periodo appena precedente l'E3 e quello in cui la manifestazione losangeliana si stava svolgendo (e per tale ragione il fatto è passato quasi inosservato agli occhi delle masse).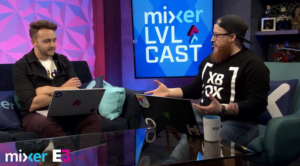 Fino ad ora i licenziamenti hanno colpito figure come Kate Yeager, la conduttrice di Xbox Inside, Rukari Austin e il producer Joshua Hnosko (i quali, ciascuno a proprio modo, hanno comunicato la triste notizia tramite post sui rispettivi profili di Twitter) e al momento non è dato sapere se altre persone sono state colpite da questa serie di licenziamenti, ma vista l'aria non proprio bellissima che si respira in questo periodo, dove varie altre compagnie seguono questa linea improntata ai licenziamenti di massa per contenere i costi di produzione di titoli e programmi (come Activision Blizzard, Telltale, Arena Net, Capcom Vancouver) tale cupa situazione non è assolutamente da escludere.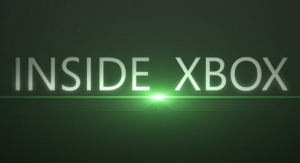 Non è nemmeno dato di sapere se l'Xbox Inside, dopo l'appuntamento fissato per il Gamescom di Agosto, andrà avanti o verrà cancellato.
Non resta che attendere per vedere cosa il futuro al programma e agli impiegati che hanno perso il proprio posto di lavoro. Sperando di non apparire troppo banali e retorici, facciamo ai lavoratori rimasti privi del proprio impiego augurando loro il meglio che si possa immaginare.
Happy #funemployment day! Couldn't ask for better people to celebrate with! #willproduceforfood @CapiTanceTV @scatterwits @Hnerskers @blacksuitsora @_depressio @GarthAvery @WatchMixer @LinkedIn @redrobinburgers pic.twitter.com/T0ffYgbFDs

— ????Kate???? (@kateyeager) June 21, 2019
It's been a wild ride for the last year and a bit but my time as a producer at Mixer has come to an end. If anyone out there has any opportunities out there, DM me. I have a lot of really great friends in the same boat. pic.twitter.com/CJ9ihrNlrQ

— Joshua Hnosko (@Hnerskers) June 21, 2019
It's been a helluva run at Microsoft & Xbox – nearly 8 years – but sadly it looks as if that time is coming to an end.

I was caught up in a lay-off, the first in my career (Achievement unlocked). So, it's time for me to start looking for my next gig. pic.twitter.com/pPEfhmuz2Q

— Rukari Austin (@rukizzel) June 14, 2019
.
.