Salve GameHz,
il franchise di The Last of Us compirà 10 anni a giugno di quest'anno e Naughty Dog ha in programma di celebrare questo traguardo con una serie di annunci nel corso del 2023. Tra i vari, uno di questi riguarda proprio il multiplayer di The Last of Us, di cui già si parla da tanto tempo.
In un post sul blog di Naughty Dog, il co-presidente di Naughty Dog Neil Druckmann riflette sull'eredità di The Last of Us e sul futuro del franchise. Oltre all'adattamento HBO in arrivo in Italia il 16 gennaio (visibile su Now Tv) e al porting per Pc di The Last of Us Part 1 in arrivo a marzo, Druckmann afferma che i fan riceveranno aggiornamenti sulla tanto attesa esperienza multiplayer che fa da seguito all'originale Factions. Ecco le sue parole: 
"Lungo la strada avremo alcune divertenti sorprese per voi, ma entro la fine dell'anno inizieremo a offrirvi alcuni dettagli sul nostro ambizioso gioco multiplayer di The Last of Us. Con un team guidato da Vinit Agarwal, Joe Pettinati e Anthony Newman, il progetto si preannuncia come un'esperienza fresca e nuova dal nostro studio, ma radicata nella passione di Naughty Dog per la realizzazione di storie, personaggi e gameplay incredibili"
Naughty Dog condivide anche un nuovo pezzo di concept art, pubblicato per intero di seguito, che è il primo nuovo materiale del gioco da quando ha rilasciato il primo concept asset lo scorso giugno. Raffigura due sopravvissuti diretti verso una nave da crociera fatiscente.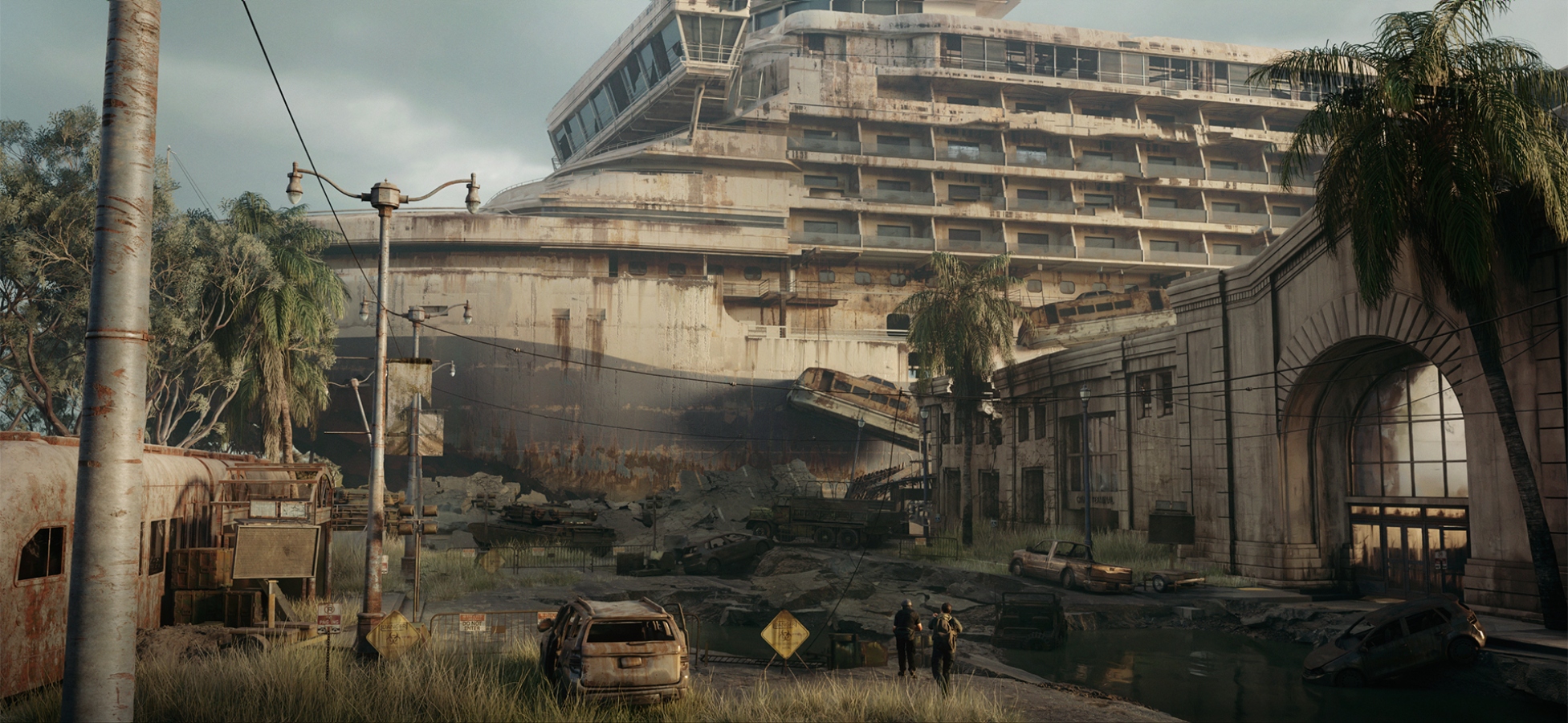 Anche se quest'anno riceveremo notizie in più sul gioco, non è ancora noto se Naughty Dog abbia intenzione di lanciarlo nel 2023. Sarebbe appropriato dato l'anniversario, ma dovremo aspettare e vedere nei prossimi mesi.
E voi GameHz, quanto hype avete per questo titolo?