Salve a tutti, cari FollowHz!
dopo diversi crossover, Wizards of the Coast ha ufficialmente annunciato l'uscita per la nuova espansione Dominaria Unita sia per Magic the Gathering Arena che per il gioco di carte collezionabili Magic the Gathering.
Magic the Gathering Arena: 30 anni di Magic
Per festeggiare ben 30 anni del brand, Dominaria Unita, la nuova espansione, uscirà nel seguente ordine: da oggi primo settembre sarà in esclusiva Magic the Gathering Arena, dal 2 all'8 settembre ci sarà l'evento di prerelease e dal 9 settembre in poi uscirà ufficialmente anche in versione cartacea nel gioco Magic the Gathering.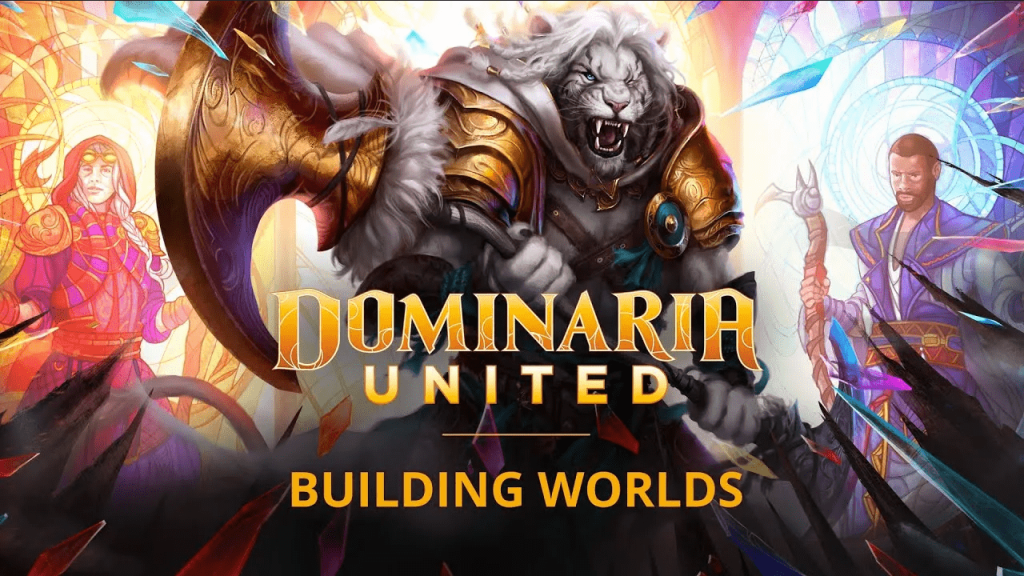 Dominaria Unita: tematica dell'espansione
L'espansione è composta da ben 231 carte con la seguente tematica, anch'essa legata al multiverso:
"Una minaccia apocalittica si muove all'interno di Dominaria e un nemico antico ma familiare si è finalmente rivelato. Guidato dal Pretore Sheldred, l'esercito di Phyrexia è determinato all'invasione, dopo molti anni trascorsi nell'ombra. Con il ritorno dei Planeswalker preferiti dagli appassionati, Karn, Ajani Goldmane, Liliana Vess e Jaya Ballard, Dominaria Unita vede l'inizio di un'insidiosa invasione che minaccia non solo la distruzione di Dominaria, ma dell'intero Multiverso"
In questa espansione tornano anche le buste Jumpstart integrate nel set, tramite le quali, sia veterani che neofiti, potranno creare i propri mazzi in maniera molto più rapida grazie ad ogni pacchetto che conterrà 20 carte utili ad essere combinate con una seconda busta Jumpstart per creare una forma di gioco più rapido e leggero per tutti.
Di seguito, il teaser:
Il preorder fisico di questa espansione è già disponibile qui.