Salvissimamente salve FollowHz!
Come riferiscono Eurogamer.net e Gamesradar.com, a quattro anni dalla pubblicazione dell'ultimo capitolo di Tony's Hawk Pro Skater (che per la verità ha suscitato ben pochi entusiasmi) voci riguardo l'arrivo di un nuovo titolo hanno ricominciato a circolare dallo scorso fine settimana, testimoniando come l'affetto dei fan per la serie non sia venuto meno in tutto questo tempo.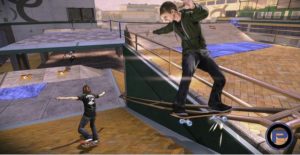 A iniziare a parlarne per primo e stato Saber, leaker dotato di una certa fama di attendibilità, il quale ha dichiarato tramite messaggio su Twitter di aver ricevuto la notizia da un suo contato di Activision, suggerendo che i prototipi delle versioni remake di Tony's Hawk Pro Skater 1 e 2 stavano circolando all'interno dello studio.
Il nostro ha però voluto precisare che al momento nessuno sa se entrambi i giochi saranno interamente ricreati o se si tratta di un test per qualcos'altro.
Tali dubbi potrebbero tuttavia essere stati fugati da quanto dichiarato nel corso di un intervista dalla skater professionista Lizzie Armato.
Parlando ai microfoni del podcast The Nine Club un mese fa, Armato aveva dichiarato (in riferimento alla sua apparizione in Tony Hawk's Pro Skater 5) che Tony stava per tornare con un nuovo titolo, nel quale sarebbe stata presente anche lei.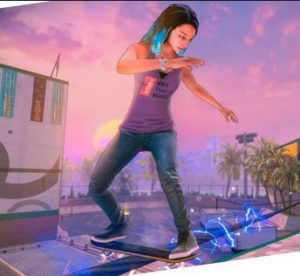 Tale dichiarazione da parte di Lizzie può essere ascoltata in upload di Soundcloud al minuto 2.05:00, e sembra che la suddetta linea vocale sia stata eliminata da altre versioni (sempre stando a quanto riporta Gamesradar.com).
Nonostante gli indizi sempre più consistenti dell'arrivo di un nuovo gioco di Tony Hawk, è ovvio che nulla è certo fino a quando Activision non lo dichiarerà ufficialmente.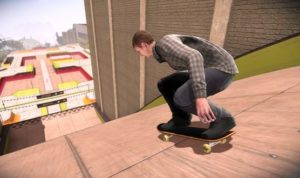 L'ultima grande occasione per farlo nel 2019 sarà probabilmente durante i Video Game Awards di dicembre, ma non c'è motivo di credere che tale annuncio sia previsto per quest'anno.

Ovviamente, Activision ha avuto un enorme successo negli ultimi tempi con i suoi vari remake di Crash Bandicoot e Spyro the Dragon .
Come tale, non sarebbe una grande sorpresa apprendere che la società sta ufficialmente rispolverando Tony Hawk Pro Skater, un'altra delle sue proprietà ricordate con affetto e nostalgia dai giocatori.
Per tale motivo, almeno fino a quando non sarà giunto alla fine il prossimo mese di dicembre, non ci si troverà a dover abbandonare del tutto le speranze.
Incrociamo e pollici e stiamo a vedere!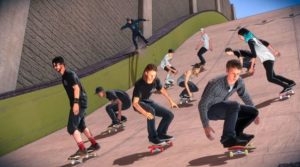 (Immagini tratte da GamesRadar.com, Dualshockers.com, PlayStationtrophies.org, Newsgroove.co.uk e VG247.com).