Bethesda ha rilasciato l'aggiornamento 40 per The Elder Scrolls Online, previsto un nuovo dungeon e la sfida PvE dal titolo Endless Archive e diversi miglioramenti per quanto riguarda la ricerca di gruppi di gioco. L'update è già disponibile su Mac e PC, mentre per Xbox e PlayStation bisognerà aspettare il 14 novembre.
Ciao GameHz!
Dopo il 39, Bethesda ha pubblicato il suo nuovo aggiornamento 40 per The Elder Scrolls Online. Tra le novità presenti figurano un nuovo dungeon che arricchisce la modalità PvE e diverse aggiunte che migliorano l'esperienza di gioco.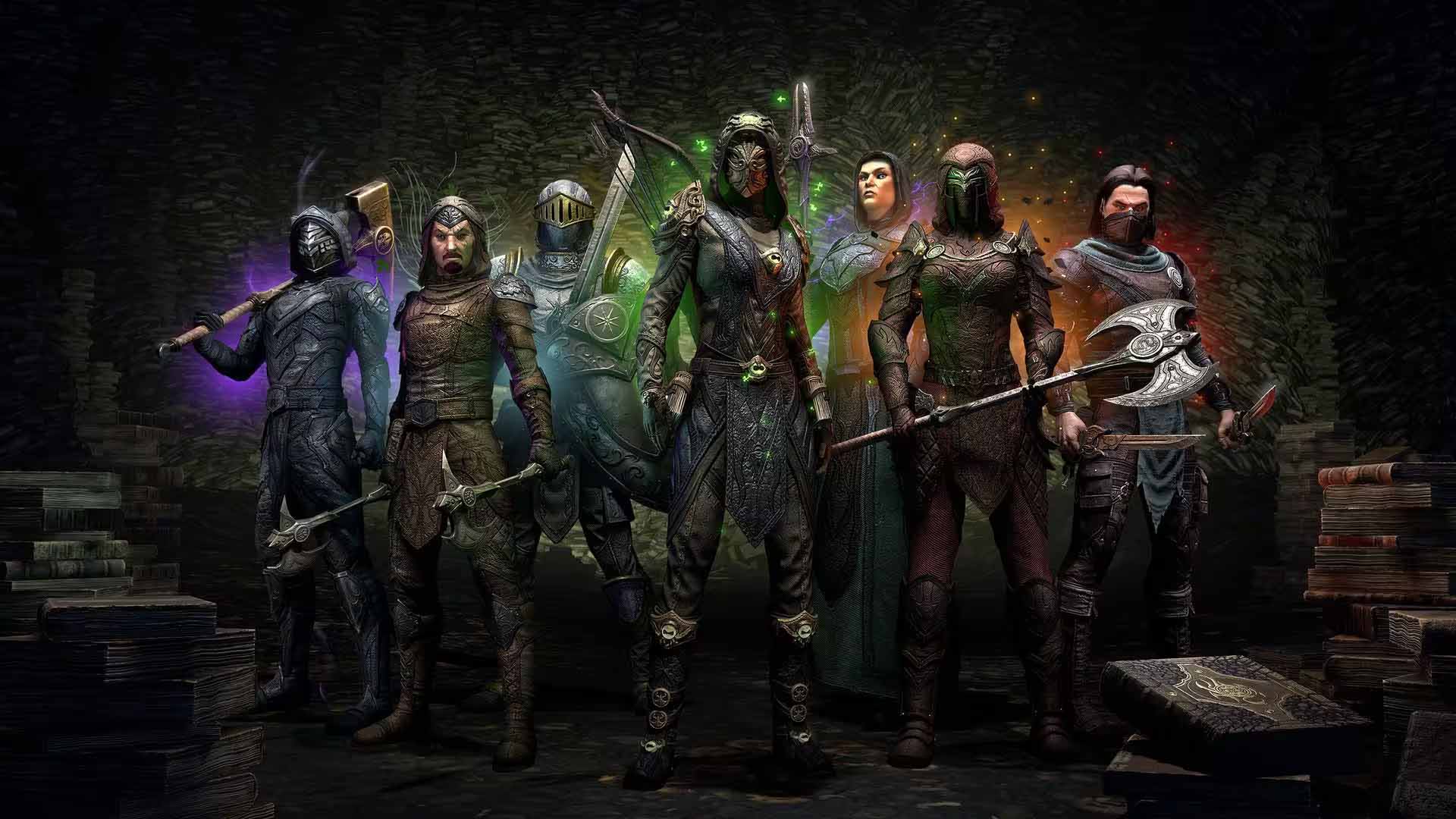 The Elder Scrolls Online: la sfida degli Endless Archive e il Group Finder
Endless Archive è il nome della nuova sfida PvE, prende vita in un dungeon infinto e gratuito per tutti i giocatori di ESO. I livelli sono dinamici, si generano casualmente e al loro interno figurano svariati mostri e boss. È possibile giocare in squadra, oppure da soli e l'obiettivo è completare i quattro cicli (ognuno composto da tre stadi e uno scontro con un boss) e la battaglia contro il boss finale per finire l'arco.
Inoltre, i giocatori possono affrontare altri stadi, cicli e archi che avranno una difficoltà gradualmente crescente. Procedendo, i giocatori sbloccheranno una serie di ricompense uniche di questa attività. Tra queste c'è un'ampia gamma di collezionabili, tra cui una cavalcatura, un animale, oggetti cosmetici e i nuovi set di classe. 
Altra novità è il nuovo Group Finder che permette di creare o cercare gruppi per tutte le attività di ESO. Questo nuovo strumento consente di personalizzare i criteri che i membri del gruppo devono soddisfare, inclusi il livello, utilizzo di chat vocal, stile di gioco e il ruolo da ricoprire all'interno del gruppo. Altra novità introdotta dall'aggiornamento sono le stazioni di creazione Grand Master, dove è possibile riunire tutte le stazioni di creazione della casa in un unico elemento d'arredamento. Presenti anche altre migliorie, tra cui il ribilanciamento della creazione di gioielli e la standardizzazione di PE e oro missione.
L'aggiornamento 40 di The Elder Scrolls Online è già isponibile per PC e Mac e arriverà su console Xbox One, Xbox Serie X|S, PlayStation 4 e PlayStation 5 il prossimo 14 novembre.
La parola a voi GameHz, cosa ne pensate? Fateci sapere la vostra nel box qui sotto!
Warmest,
TerryVnBlck