Salve salvissimo FollowHz!
Come riporta GamingBolt.com, Mutant Year Zero: Road to Eden si è rivelato uno splendido gioco strategico, una delle più splendide sorprese che il panorama indie abbia donato ai giocatori nel corso del 2018, grazie a un buon gioco di base e ad alcuni solide espansioni.
Lo studio cui si deve la creazione di questa opera, The Bearded Ladies, ha recentemente svelato il proprio prossimo gioco, Corruption 2029, il quale sarà disponibile tra poco meno di due settimane.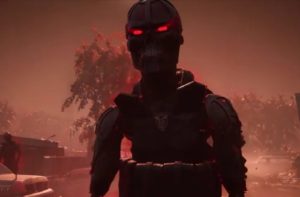 Il gioco è ambientato in un futuro prossimo che vede gli Stati Uniti invasi da mostruose creature aliene.
L'utente si trova così ad affrontare tali disumane creature insieme a un gruppo di soldati dotati di capacità enormemente potenziate.
Il gioco è simile a Mutant Year Zero, basato su elementi stealth per esplorare le mappe e gli ambienti prima di iniziare un combattimento.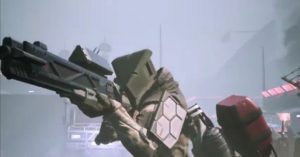 Chi ha già giocato a MYZ potrà trovare non pochi elementi familiari nel filmato di gameplay presente all'interno del reveal trailer qui sotto perciò, lettori carissimi, godetevi lo spettacolo.
Corruption 2029 uscirà il 17 febbraio unicamente per PC e sarà disponibile in esclusiva su Epic Games Store per un periodo di tempo non specificato.
(Immagini tratte da GamingBolt.com, EpicGames.com e CORRUPTION 2029).