Salvonissimamente salve FollowHz!
Come riferito da Videogamer.com e Gamespot.com, la squadra di sviluppatori House House (noti per aver donato al mondo Push Me Pull You e Untitled Goose Game) ha dichiarato via Twitter che donerà l'1% delle proprie entrate future alle comunità degli aborigeni australiani.
"I nostri videogiochi sono stati creati sulla terra rubata ai Wurundjeri." Recita il messaggio. "Noi di House House doneremo almeno l'1% dei nostri guadagni ai gruppi indigeni, in perpetuo, come parte del movimento Pay The Rent".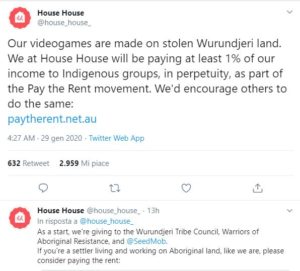 Lo studio indie ha espresso il proprio sostegno al suddetto movimento sulla scia del 26 gennaio 2020, giorno che commemora l'anniversario dello sbarco, avvenuto nel 1788, delle prime navi britanniche presso la baia di Jackson, li dove un giorno sarebbe sorta la futura cittadina di Sidney.
Data di importanza storica che ha dato inizio al processo di colonizzazione inglese del continente nuovissimo, con tutto ciò che questo ha comportato in termini di oppressione e soprusi inflitti alle popolazioni indigene da parte dei nuovi venuti.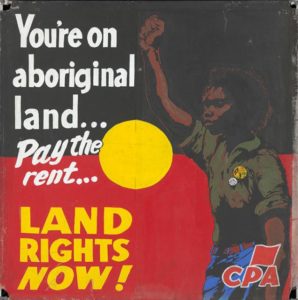 E proprio rammentando questa storia di oppressione c'è chi ha soprannominato l'Australia Day (con pochissima vena polemica) "Invasion Day", "Oppression Day" "National Day of Mourning", "Survival Day", arrivando anche a proporre l'abolizione della suddetta ricorrenza.
I baldi artigiani digitali di House House, coscienti del passato di ingiustizie che gli aborigeni hanno dovuto subire nel corso degli ultimi 230 anni, hanno voluto mettere in chiaro quale fosse la loro posizione in proposito aderendo all'iniziativa "Pay The Rent" volta a fare donazione a favore delle comunità aborigene ed esortando tutti i residenti sulla terrà appartenuta ai nativi a fare altrettanto.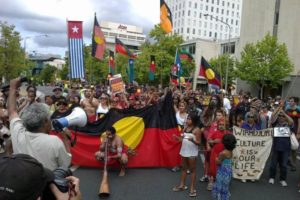 La seconda opera dello studio, Untitled Goose Game, è stato un vero successo di pubblico arrivando a vendere più di un milione di copie, tanto da scalare le classifiche di vendita australiane dei giochi per Switch.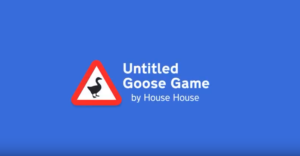 Se questo ottimo risultato a livello commerciale dovesse proseguire (c'è da augurarselo sentitamente) si può ben sperare che quell'1% di donazione sarà adeguatamente corposo.
Qui di seguito, o lettori, riportiamo la videorecensione che i colleghi di Videogamer.com hanno dedicato al gioco (il quale è disponibile per PS4, Xbox One, PC e Switch).
Buona visione!
(Immagini tratte da Videogamer.com, Twitter/HouseHouse, Treatyrepublic.net e Podtoppen.se).