Salvissimamente salve FollowHz!
Come riportato da Dualshockers.com, pochi giorni lo sviluppatore Infinity Ward ha dato conferma che Call of Duty: Modern Warfare che i contenuti della prima stagione sono stati ufficialmente estesi fino al prossimo mese.
La stagione dunque durerà fino al 11 di febbraio, giusto un po' più a lungo di quanto precedentemente stabilito, ovvero la fine di gennaio.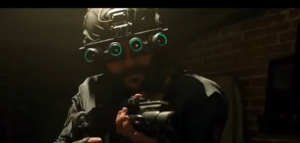 Oltre a concedere ai giocatori abbastanza tempo per salire di livello attraverso l'attuale battle pass del gioco se già non è stato fatto, questa estensione ne dà anche per  guadagnare parte dei nuovi contenuti aggiuntivi, tra i quali spicca in particolare  un nuovo tipo di arma (una balestra nello specifico).
Per il momento non è ancora dato sapere quando sarà resa disponibile la suddetta arma all'interno del gioco, né esattamente quale grado di difficoltà sarà necessario per i giocatori per poterla ottenere, tuttavia sembra che il post sul sito Web di Infinity Ward menziona che sarà ottenibile attraverso una serie di sfide in-game.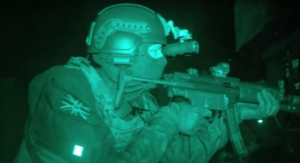 Oltre alla nuova balestra, i giocatori saranno anche in grado di mettere le mani su nuove modalità di gioco "remixate", playlist, DLC cosmetici nello store del gioco e altro ancora.
Inoltre, lo studio di sviluppo ha dichiarato di voler organizzare numerosi eventi di livello 2XP, 2X Weapon XP e 2X nel corso della stagione.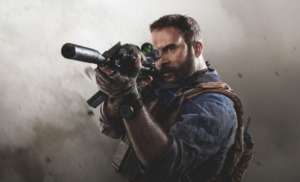 A queste note positive si aggiunge il rovescio della medaglia. Certamente molte più persone saranno in grado di sperimentare l'attuale stagione di contenuti del gioco, tuttavia sembra vi sono dei dubbi che questa estensione sarà sufficientemente in grado di soddisfare gli utenti che cercano disperatamente nuovi contenuti nel gioco.
Sebbene il DLC e gli aggiornamenti del gioco siano tutti gratuiti, dalla metà di dicembre (0poco più di un mese fa) non è stata resa disponibile alcuna nuova mappa.
Call of Duty: Modern Warfare è disponibile su PlayStation 4, Xbox One e PC Windows.