Salve salvone salvissimo FollowHz!
Come riferiscono Gamenewszone.com e Hollywoodreporter.com, Warner Bros è al lavoro su un adattamento cinematografico di Mortal Kombat, la celeberrima quanto estremamente violenta serie picchiaduro di NetherRealms che ha segnato l'adolescenza di generazioni di giocatori.   
Intitolato Mortal Kombat Legends: Scorpion's Revenge, si tratta di un  film d'animazione la cui uscita è prevista per la prima metà dell'anno corrente.
Tra coloro che presteranno la propria voce ad alcuni dei più famosi personaggi della serie si annovera Joel McHale, forse meglio conosciuto come Jeff Winger della Community, il quale doppierà Johnny Cage mentre a Jennifer Carpenter di Dexter spetterà il compito di prestare il proprio talento vocale a Sonya Blade.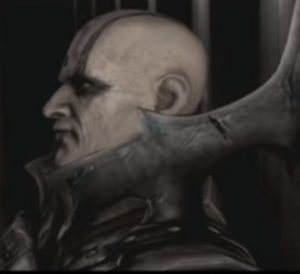 E stata data anche conferma che saranno presenti anche Ike Amadi che doppierà Jax Briggs, Kevin Michael Richardson presterà la voce a Goro, Robin Atkin Downes doppierà Kano, Jordan Rodrigues interpreterà Lui Kang, David B. Mitchell nel ruolo di Raiden, Artt Butler  nel ruolo di Shang Tsung, Steve Blum doppierà Sub-Zero e Darin De Paul nel ruolo di Quan Chi.
Nel frattempo gli attori Grey Griffin e Patrick Seiz si trovano impegnati, nel doppio ruolo di Kitana e Satoshi Hasash, di Scorpion e Hanzo Hasashii. Vi è poi Fred Tatasciore che interpreta il ruolo enigmatico di Demon Torturer.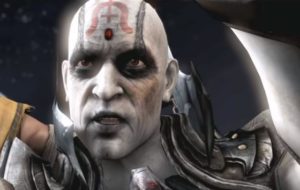 Scorpion's Revenge sarà diretto da Ethan Spaulding (i cui lavori precedenti includono film del calibro di Batman: Assault on Arkham e Justice League: Throne of Atlantis), e la sceneggiatura è stata scritta da Jeremy Adams (Supernatural, Teen Titans Go! Vs. Teen Titans).
Ed Boon di NetherRealms è stato assunto come consulente creativo nel film.
Vi è da ribadire (qualora ve ne fosse bisogno) che Mortal Kombat: Scorpion's Revenge è un progetto completamente diverso e ben distinto dal film Mortal Kombat di Warner Bros precedentemente annunciato.
L'uscita di quest'ultimo è prevista per il 5 marzo del prossimo anno e vedrà la partecipazione di Joe Taslim di The Raid nei panni di Sub-Zero e Ludi Lin (Black Mirror, Aquaman) nel ruolo di Lui Kang.
Per eventuali, prossimi dettagli, o ferventi fan di MK, rimanete sintonizzati sulla nostra frequenza!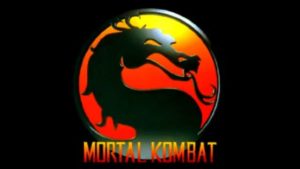 (Immagini tratte da Gamenewszone.com, Hollywoodreporter.com, Marcoz588, aCeLiFyVSs e Screetch).