Salve a tutti i nostri FollowHz!
Oggi Riot Games annuncia la seconda tanto attesa Preview Patch per Legends of Runeterra, il nuovo gioco di strategia di carte ambientato nell'universo di League of Legends. Questa Preview Patch si basa sulla modalità "Expeditions", dove verrà affrontato il gameplay draft per il CCG,  dove si dovranno battere il maggior numero di avversari possibili con un set di carte in evoluzione. Expeditions non prevede l'utilizzo delle carte appartenenti alla tua collezione ma il mazzo viene costruito mentre si procede attraverso una serie di scelte e scambi.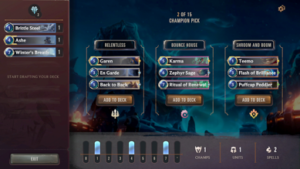 La Preview Patch Expeditions sarà disponibile per soli cinque giorni, dalle 17:00 del 14 novembre alle 17:00 del 19 novembre.
Insieme a Expeditions, sono state aggiornate più di 40 carte, tra cui una nuovissima versione di Lux, uno dei campioni più famosi dell'universo LoL.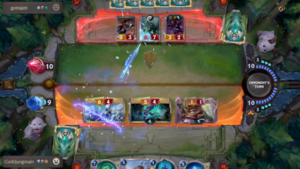 Per rimanere aggiornato sulle note della patch: www.playruneterra.com.
Il gioco è ancora in fase di sviluppo attivo, la closed beta che verrà lanciata all'inizio del 2020.
Per scoprire le novità di Expeditions,  guarda il video:
https://www.youtube.com/watch?v=G3rwIEliVOY