Salvissimamente salve FollowHz!
Come riportato da DualShockers.com, in vista della pubblicazione ufficiale di Gears 5 il 10 settembre prossimo venturo lo studio di sviluppo The Coalition ha pubblicato un nuovo video dove viene illustrato più dettagliatamente il Map Builder che sarà presente all'interno della modalità Escape.
Il giocatore avrà disposizione tutta una ampia serie di opzioni per la personalizzazione quali, ad esempio, la possibilità di creare la mappa collegando tra loro stanze con differenti spazi di gioco, e si potrà scegliere di personalizzare la tipologia e il numero dei nemici affrontabili in ogni stanza.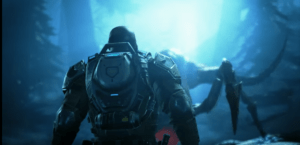 (Immagine tratta da Gears of War).
La modalità consente poi di determinare quale genere di arma si potrà raccogliere, il numero di munizioni e i punti dove poterle trovare.
Infine, Venom sarà interamente personalizzabile regolandone il sistema di detonazione, la velocità di propagazione, il moltiplicatore di danno.
Una volta completata la mappa, i giocatori avranno modo di dare uno sguardo finale all'opera realizzata.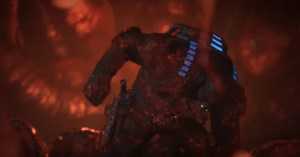 (Immagine tratta da Gears of War).
A quel punto i giocatori potranno subito dare inizio a una partita con altri due o più giocatori a livello locale o online.
Oppure possono caricare la mappa sul browser delle lobby in modo che ance altre persone abbiano possibilità di giocarci.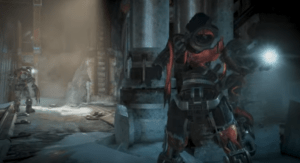 (Immagine tratta da Gears of War).
Si rammenta che Gears 5 sarà pubblicato il 10 di settembre nelle versione per Xbox One e PC.
Gli abbonati all'Xbox Game Pass che avranno effettuato il pre-ordine potranno accedere al gioco il 6 di settembre, ben 4 giorni in anticipo rispetto alla data ufficiale di rilascio.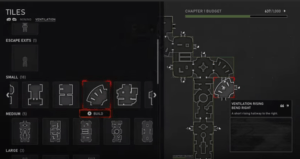 (Immagine tratta da Gears of War).
Prima di chiudere, o lettori, riportiamo qui sotto il video dedicato alla modalità Map Builder.
Mettetevi pure comodi, stappate una bottiglia di birra ghiacciata e… buona visione!