Salve a tutti i nostri FollowHz!
O
ggi, DeNA Co., Ltd. e The Pokémon Company rivelano ulteriori informazioni sui contenuti e sulle funzionalità di Pokémon Masters in un nuovo trailer. Pokémon Masters è un gioco di lotta strategico in tempo reale per i dispositivi Android e iOS compatibili, la cui uscita è prevista per l'estate 2019.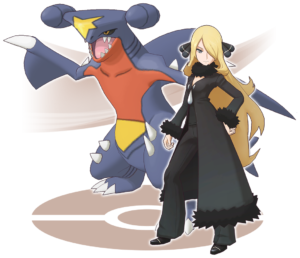 Nel trailer, disponibile sul canale ufficiale Youtube di The Pokémon Company, I fan possono scoprire ulteriori informazioni, come:
Modalità Multisquadra – Unisciti a due giocatori provenienti da qualunque parte del mondo e giocate in tre contro gli avversari IA. Collaborate per sferrare un attacco combinato, uno speciale attacco basato sulla coordinazione di tutte e tre le Unità (per Unità si intende la coppia formata da un Allenatore e dal suo Pokémon).
Sistema di lotta in tempo reale 3 contro 3 – Scopri l'emozione del sistema di lotta in tempo reale 3 contro 3. Il trailer mostra come gli Allenatori possano fare squadra con i loro Pokémon per sferrare le potenti Unimosse. 
World Pokémon Masters – Partecipa al torneo World Pokémon Masters, che prevede una serie di lotte 3 contro 3 che hanno luogo solamente sull'isola artificiale di Pasio. In questa sfida, i Capi palestra, i membri dei Superquattro, i Campioni e varie celebrità da tutte le regioni del mondo Pokémon si incontrano per formare le squadre di Unità. I giocatori si batteranno contro queste squadre in tutta Pasio per vincere le medaglie e diventare i campioni del World Pokémon Masters.
Costumax (non mostrato nel trailer) – Fatti sorprendere dallo speciale abbigliamento che gli Allenatori possono indossare durante le lotte. Quando un Allenatore indossa un Costumax, cambia anche il suo Pokémon. Ad esempio, quando Brock porta il suo Costumax, si unisce a Tyranitar, anziché a Onix.

Rimani aggiornato sul gioco tramite i canali ufficiali sui social media (in lingua inglese): Twitter, Facebook  e Instagram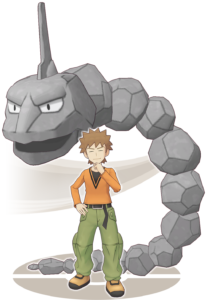 Sarà anche disponibile il sito web ufficiale  e il nuovo canale Youtube per ricevere tutte le informazioni in arrivo riguardanti il gioco.